Pre-order:expected delivery date Oct. 31, 2023
Regular price
$399.98
Sale price
$199.99
Unit price
per
Sale
Sold out
Cordless portable design: Effortlessly lifts dirt and stains from carpets, rugs, upholstery, stairs, and even car interiors
6000Pa deep cleaning: Clean tough messes like mud, wine, pet messes and more

High-speed rotating brush: Self-propelled structure for enhanced cleaning power
Deep cleaning: Recycling stains and moisture at the same time
View full details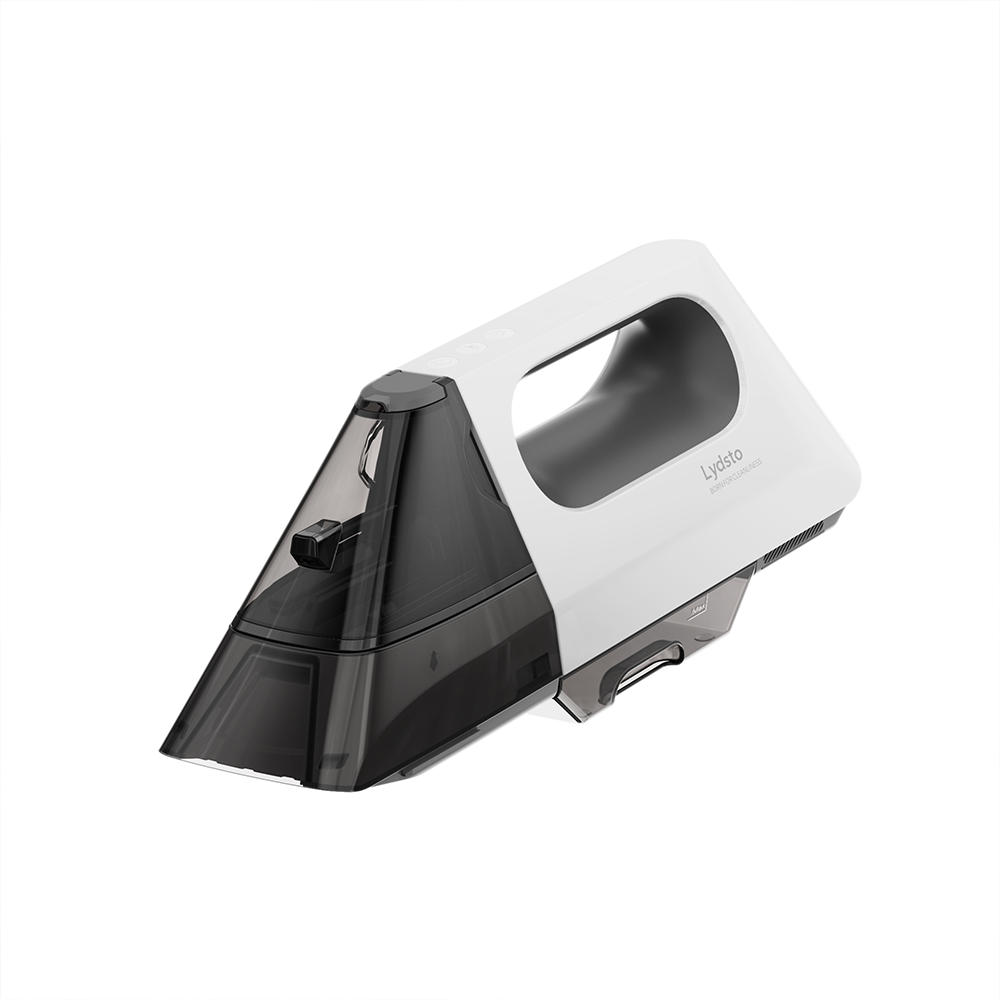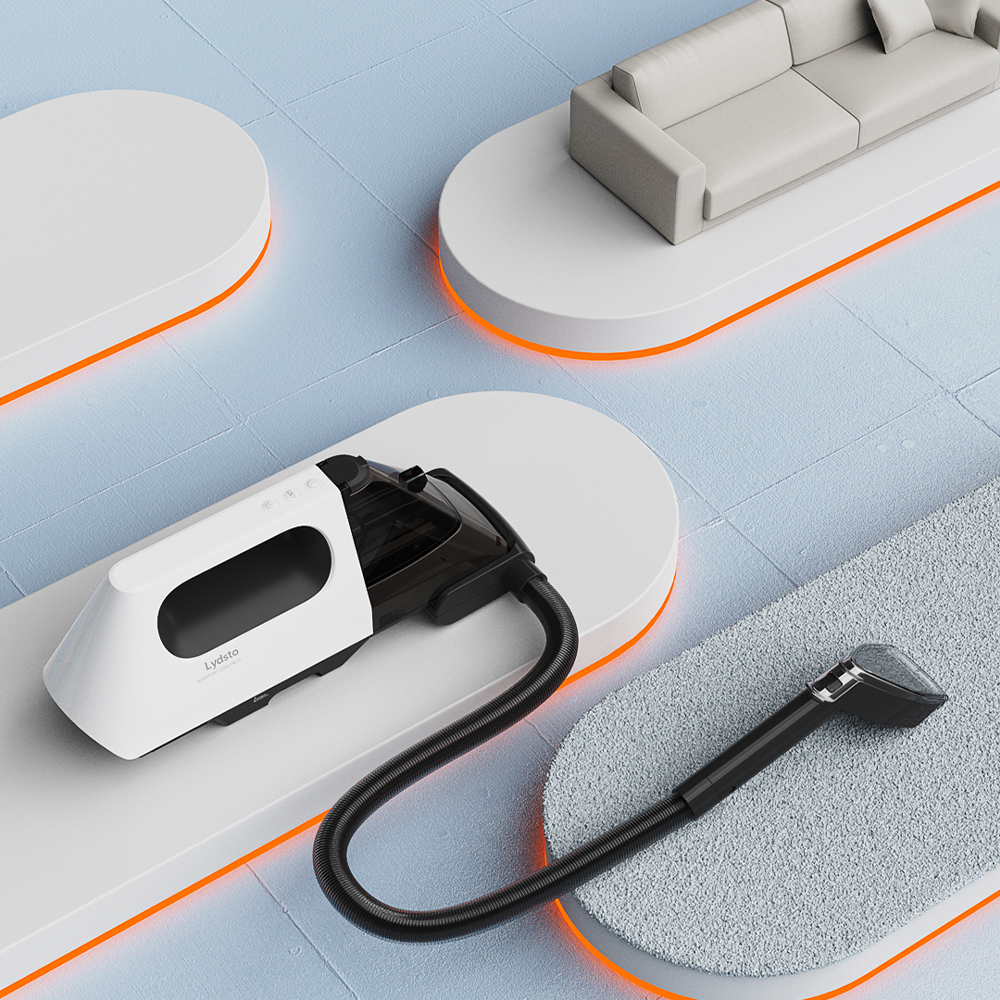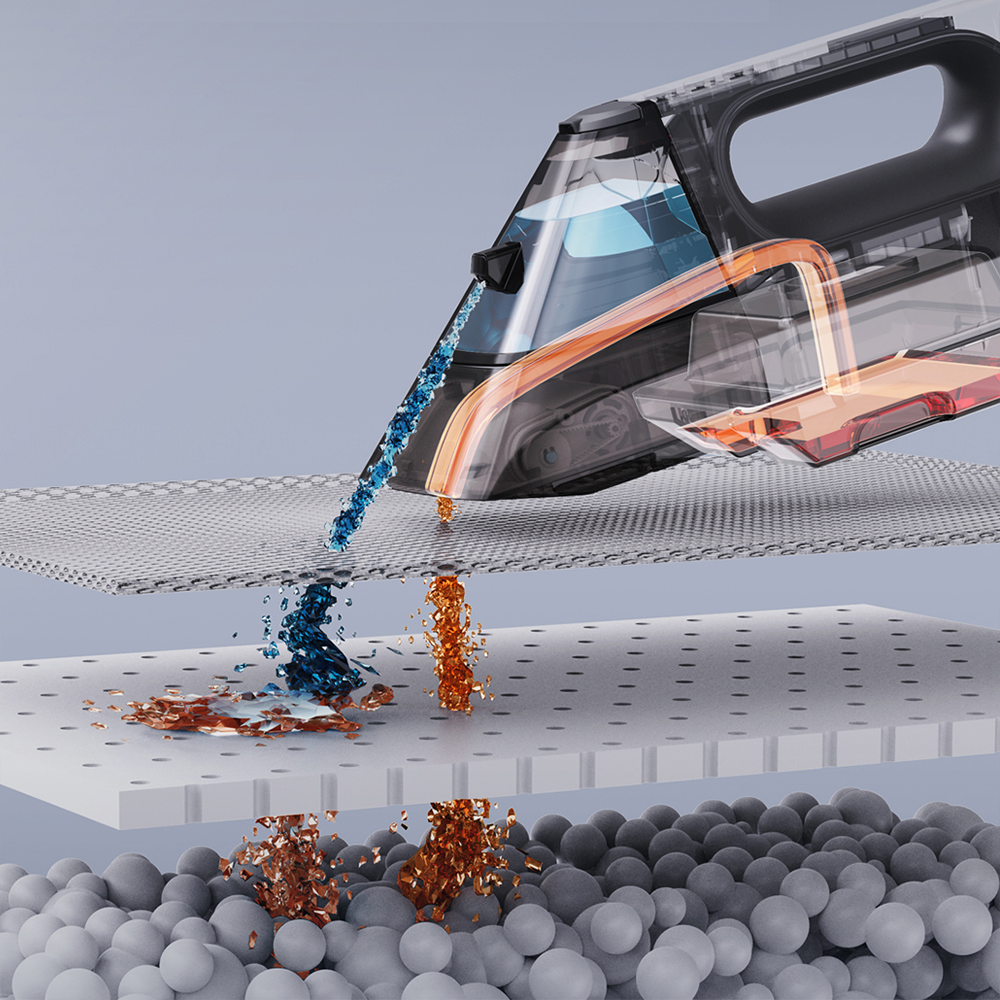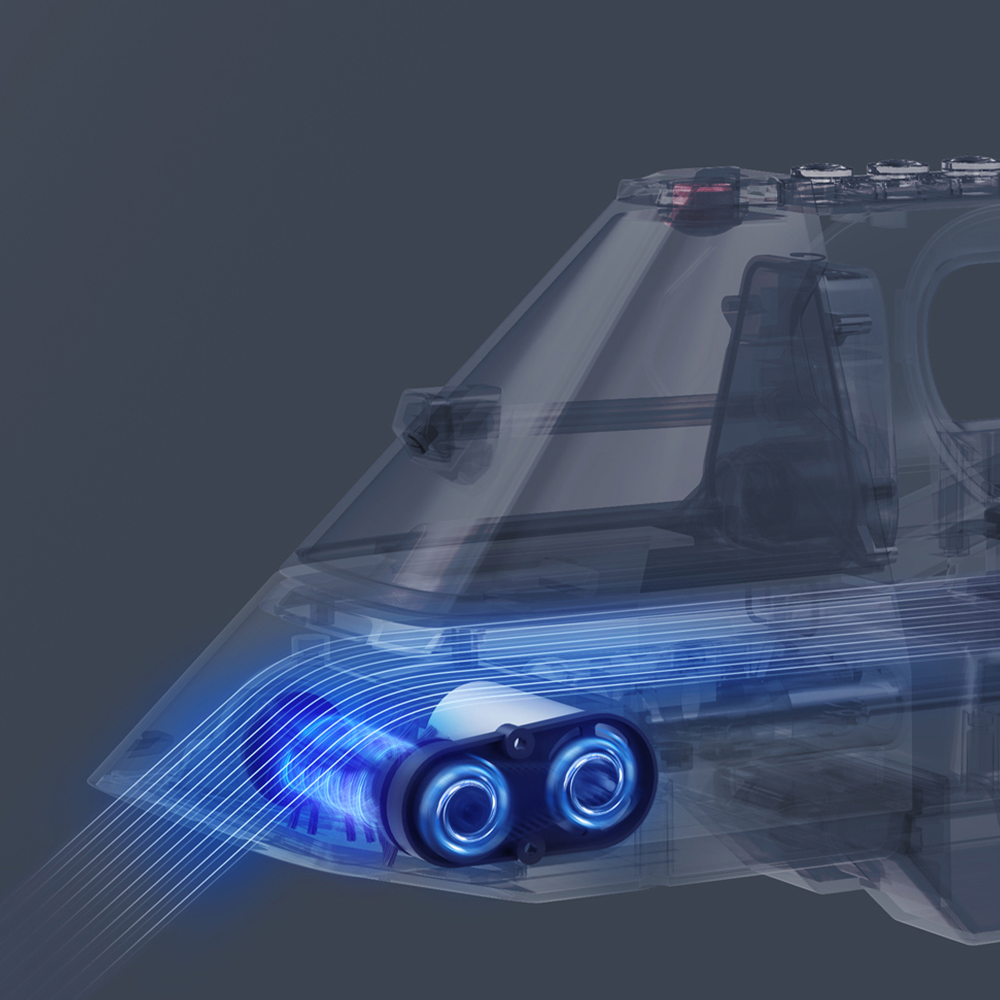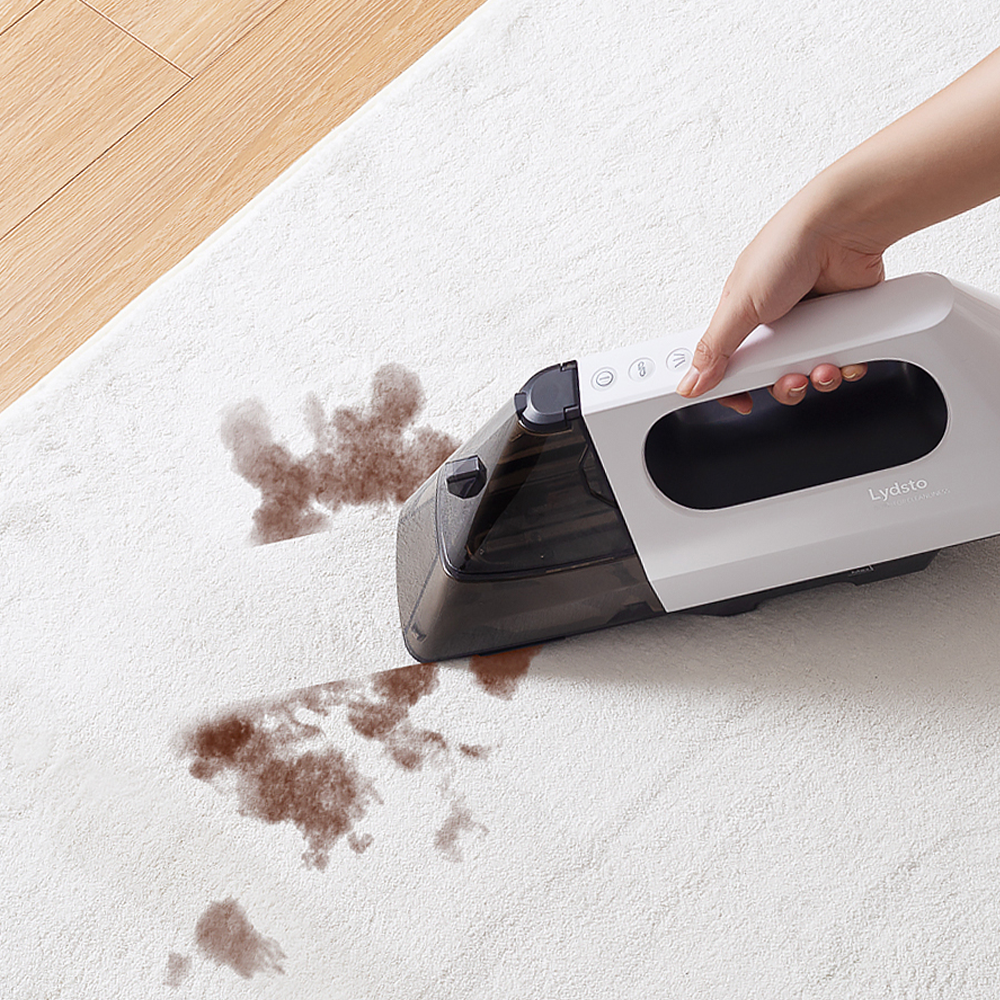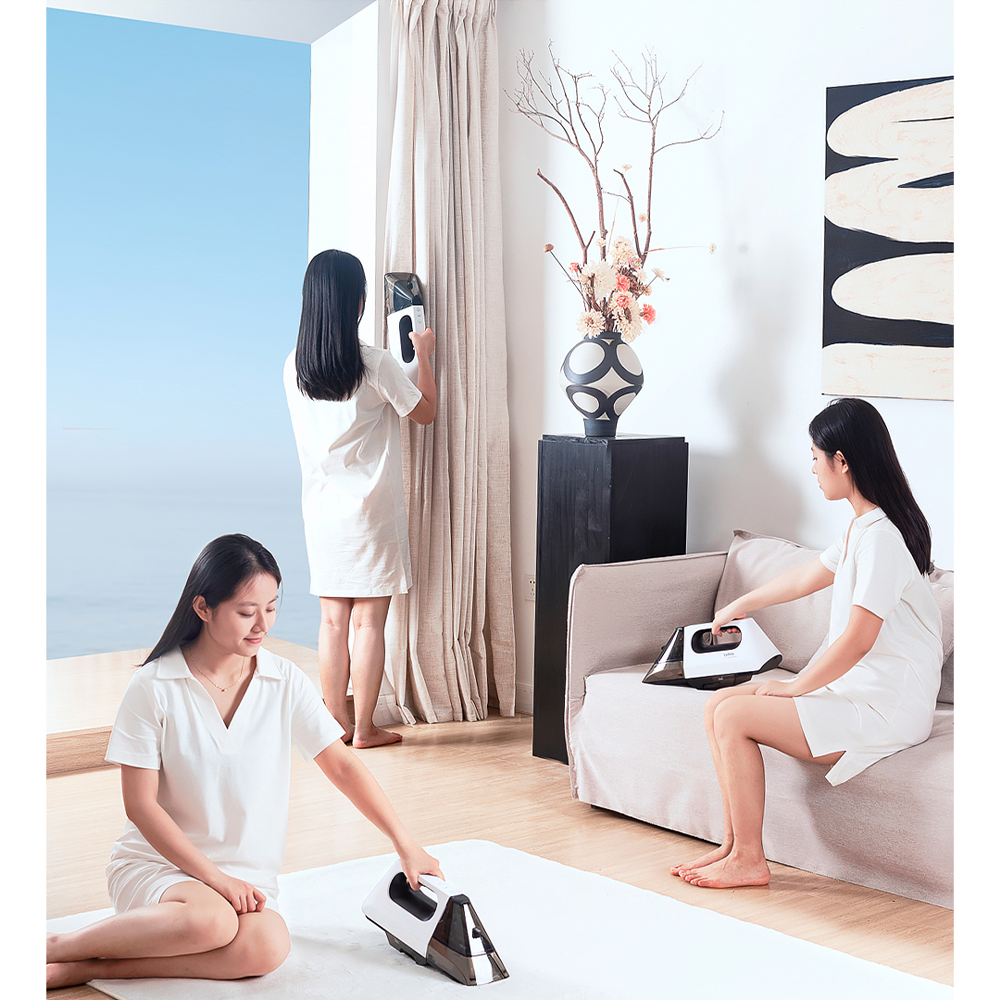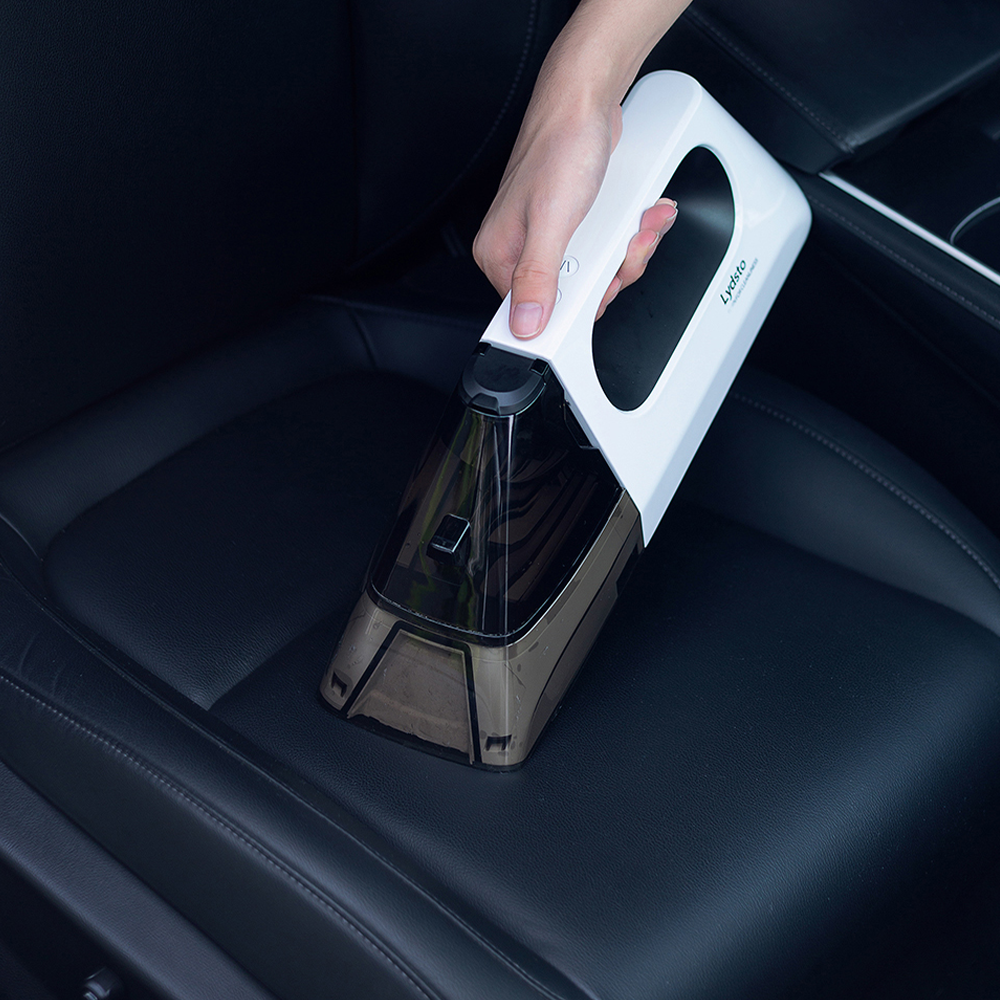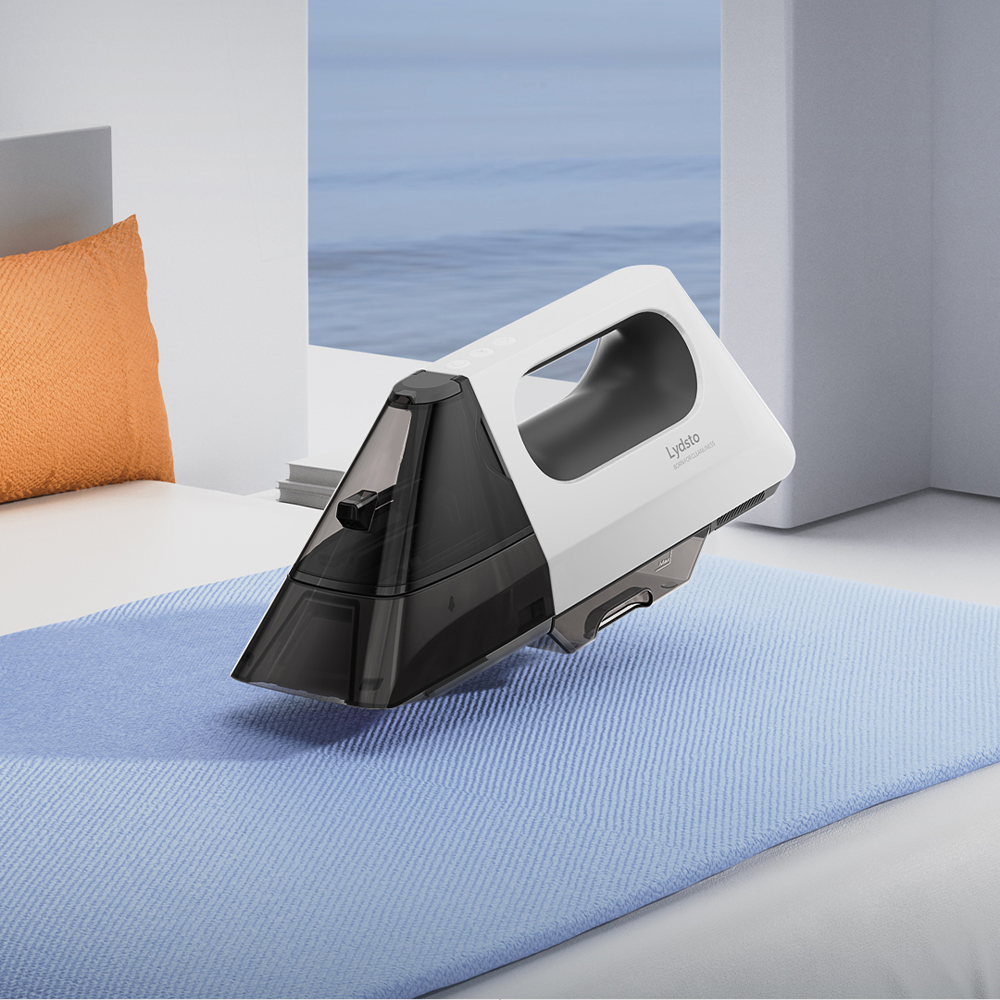 Accessories 20% Code: APP20%
Accessories 20% Code: APP20%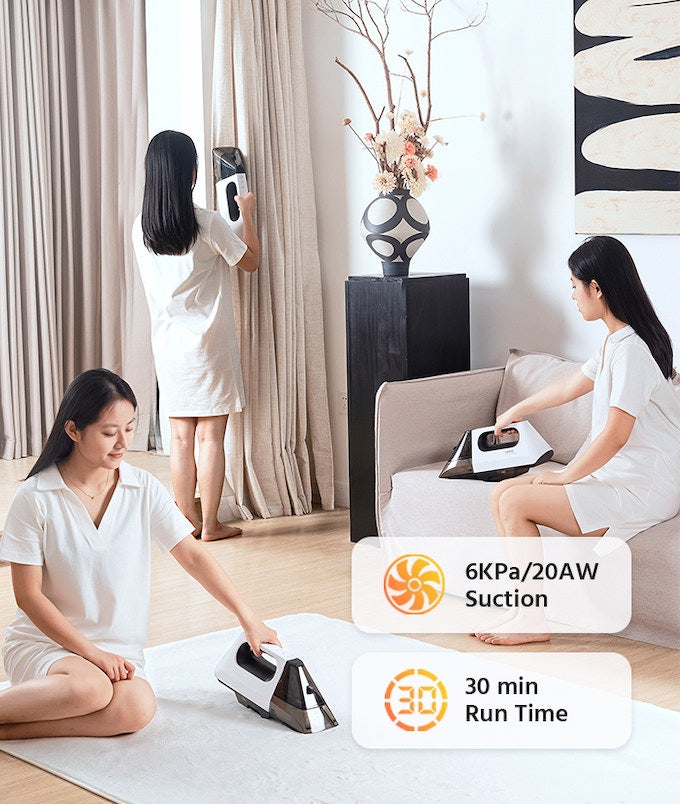 Enjoy the Cordless Freedom
Leave power outlets and tripping hazards behind thanks to the cordless portable design. The built-in rechargeable 3x 2500mah battery provides up to30 minutesof continuous cleaning power. With6kpa (20aw)of max suction power, the Lydsto C1 effortlessly lifts dirt and stains fromcarpets, rugs, upholstery, stairs, and even car interiors.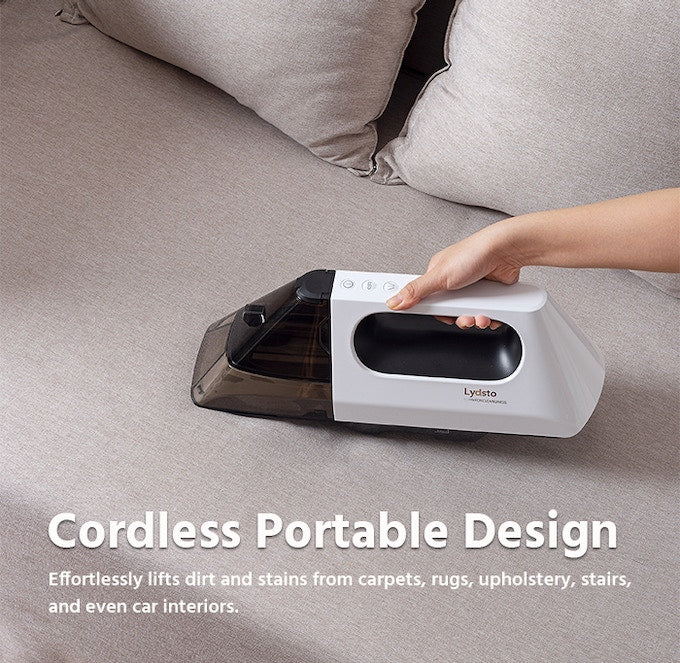 By using C1, you can quickly and easily tackle stains as soon as they happen, without having to wait to schedule a professional cleaning or rent a bulky carpet cleaner. The convenience and portability make it a popular choice for pet owners, as well as anyone looking for a quick and effective way to clean up spills and stains on their carpets and upholstery.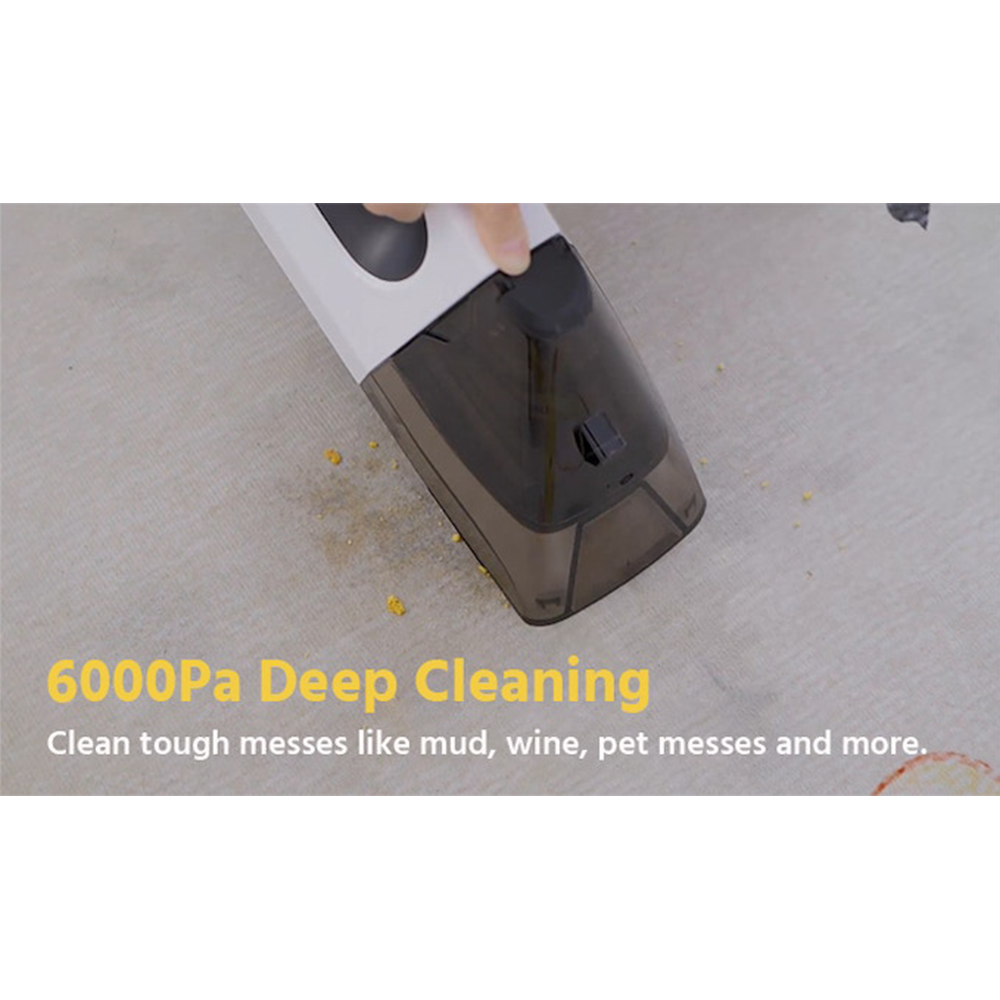 Powerful Cleaning Anytime, Anywhere
Remove tough stains from furniture and upholstery with the Lydsto C1 cordless portable carpet cleaner. The high-pressure water spray feature of the Lydsto C1 provides a deep level of cleaning. The water is sprayed at a high pressure, which can help to loosen and break down tough stains and dirt particles that are embedded deep within the fibers of the carpet. 
The moisture from the water spray can also help to hydrate the carpet fibers, which can leave them looking and feeling fresh and revitalized. It is particularly useful for carpets that have become dry and brittle over time due to exposure to heat or sunlight.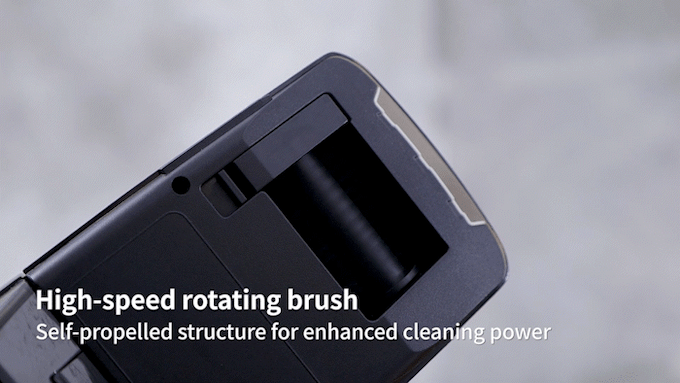 High-speed rotating brush
The rotating brush is designed to enhance the cleaning force of the machine by agitating the carpet fibers and dislodging dirt and debris that may be embedded deep within them.The brush rotates at a high speed, which can help to lift and separate the carpet fibers, allowing the suction to more effectively remove dirt and debris, which helps greatly to remove deeply embedded dirt and grime that may have accumulated over time.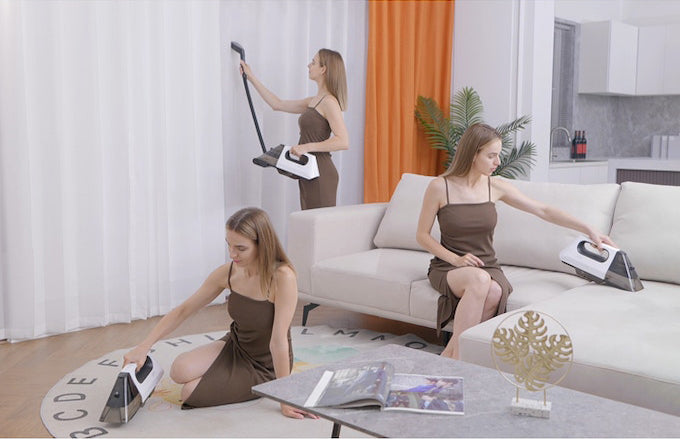 By offering two levels of suction power:Low (4kPa) and High (6kPa), the Lydsto C1 offers a versatile cleaning solution for a range of surfaces and materials. Your can adjust the suction power based on the cleaning needs of different surfaces, together with the great portability, this powerful tool effectively eliminates stubborn pet stains, ground-in dirt, mites and other challenging messes on carpets, upholstery, and various surfaces like vertically hanging curtains, fabric sofas, cushions and bedspreads.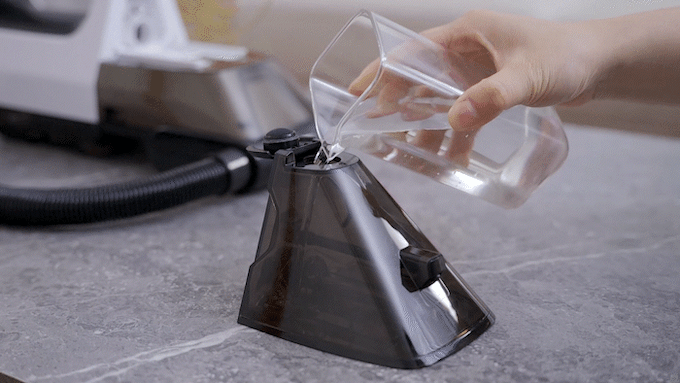 Convenient Features For Simple Operation
Using the C1 deep cleaner is simple and straightforward. To use, fill the clean water tank with water and any cleaning solution you prefer. 
Next, spray onto the area you want to clean, and use the built-in brush to scrub away the dirt and stains. Finally, use the suction function to remove the dirty water and any remaining debris into the device's dirty water tank.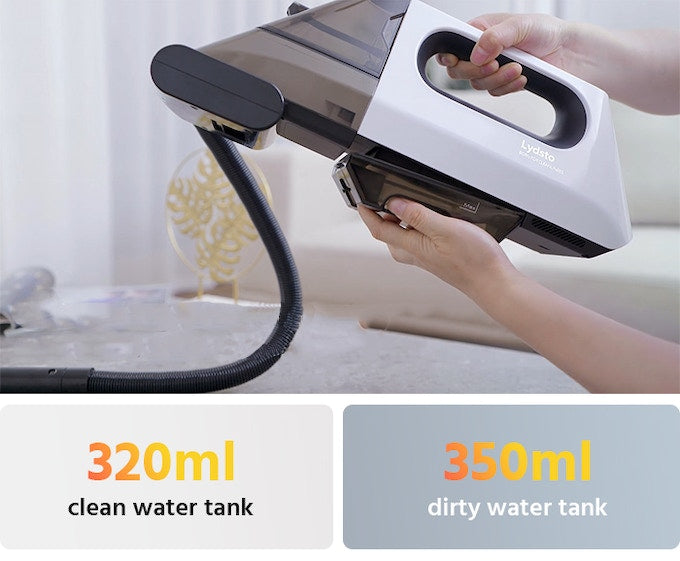 The320ml clean and 350ml dirty water tankskeep solutions separate for easy filling, emptying and rinsing. The dumping dust box is easily detachable from the main unit, making cleaning and maintenance a breeze. An extendable1.5-meter hosemakes even hard to reach areas accessible.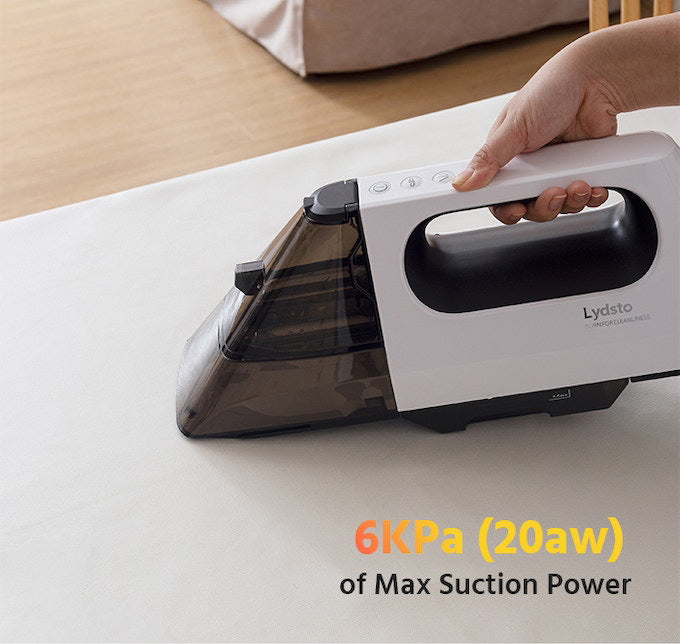 The Lydsto C1's wide mouth and powered rotating brush have no trouble with wet messes like juice, oatmeal or chunky soup. Unlike many others, it can use any brand of portable machine cleaning solution. With a run time of 30 minutes per charge, the cleaner is virtually on duty 24/7.
The Lydsto C1 carpet cleaner also features only three buttons located on the front of the handle for easy access and control with your thumb. You can switch between two levels of suction power to meet your demands: 4KPa (Low) and 6KPa (High). An indicator signals when the device needs recharging, making it convenient to use.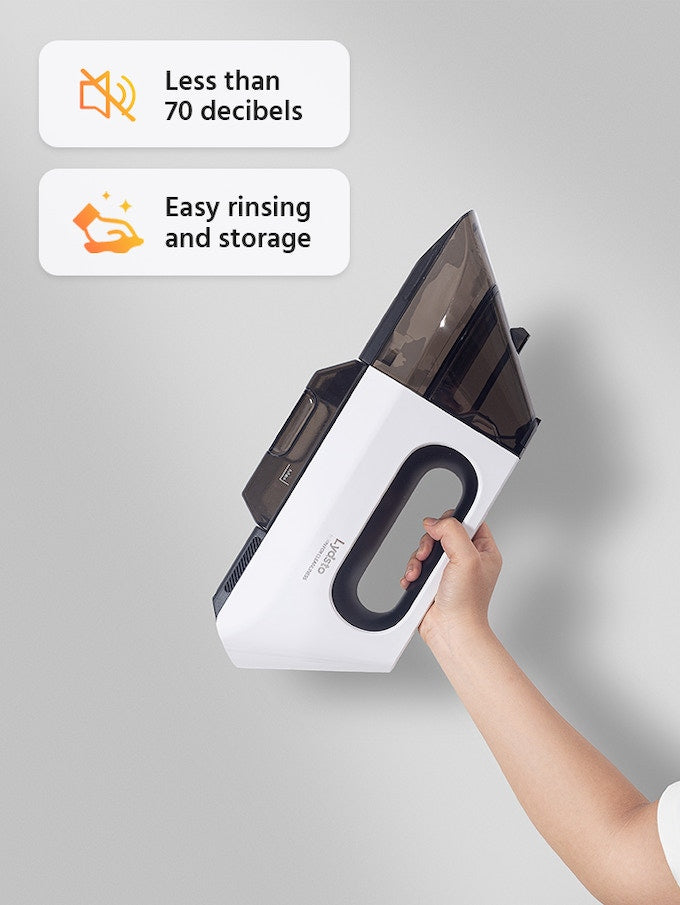 Quiet, Low-Maintenance & Compact
The C1 is designed to be quiet, low-maintenance, and compact. With less than 70 decibels of sound, it operates quietly, allowing you to clean without disturbing others. The tanks, brush, and hose are easily removable for quick and easy rinsing and storage, helping to prevent odors and keep the device clean and fresh.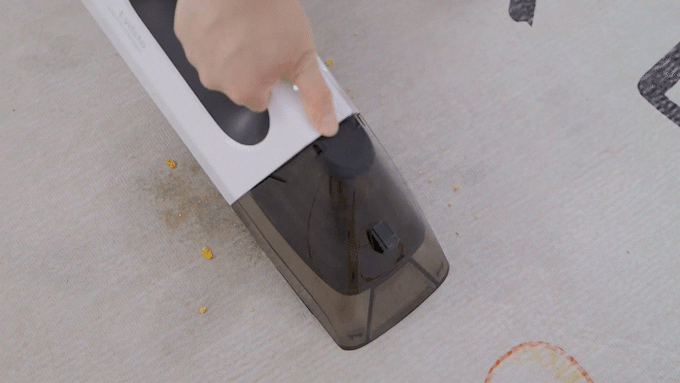 Despite its powerful cleaning capabilities, the carpet cleaner is highly portable and compact, measuring just 401 x 120 x 160mm and weighing only 1.8kg. This makes it easy to store in a small space and convenient to carry around, allowing you to clean anywhere, anytime.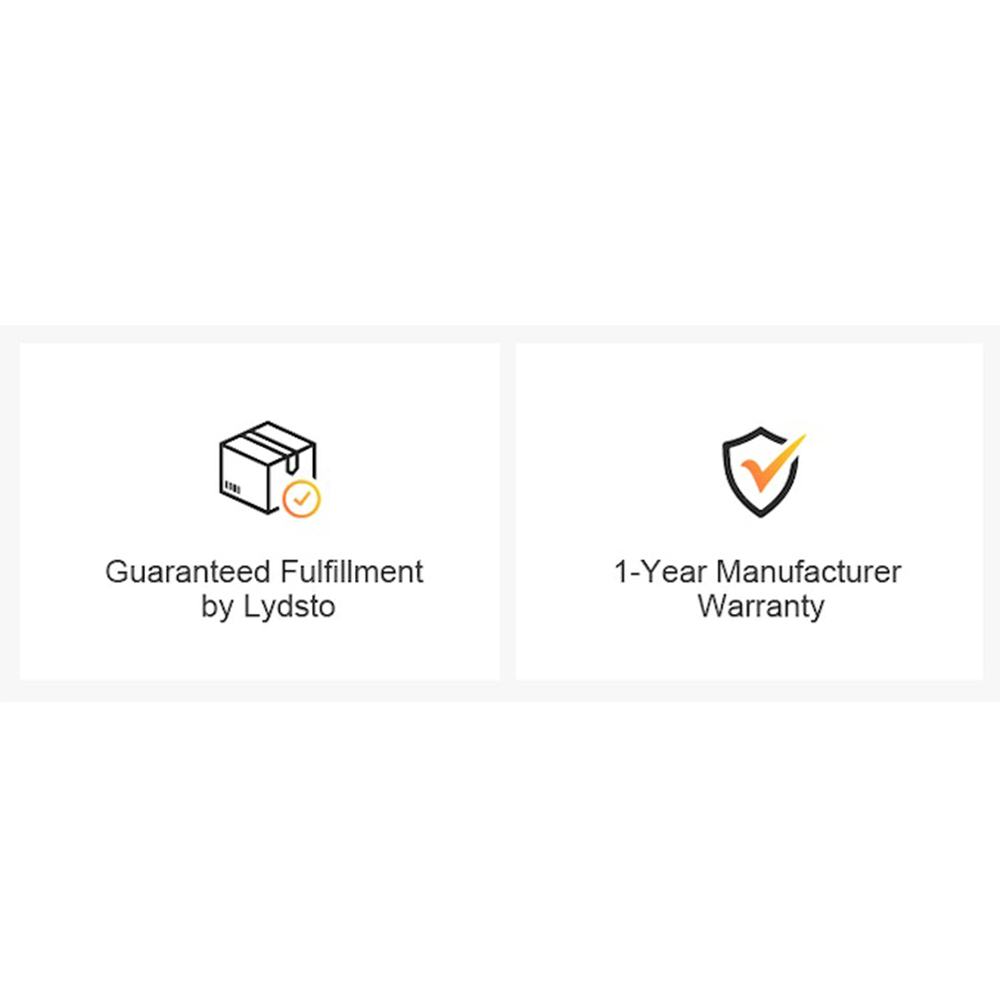 Reliable Performance & Support
The C1 cordless convenient carpet cleaner is a reliable cleaning tool that offers dependable performance and customer support. The device comes with a 1-year quality assurance to ensure that you have peace of mind when using it. This guarantee reflects the commitment to providing high-quality products and excellent customer service.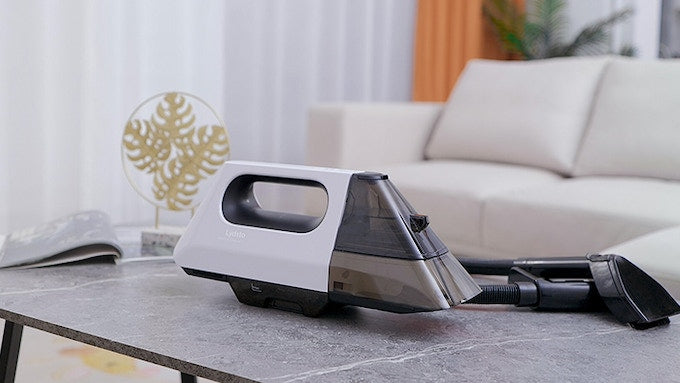 In addition to its quality assurance, the C1 is backed by a dedicated customer support team that is available to answer any questions or concerns that you may have. Their goal is to ensure that you have the best possible experience when using the cleaner, and they are committed to providing prompt and helpful assistance whenever you need it.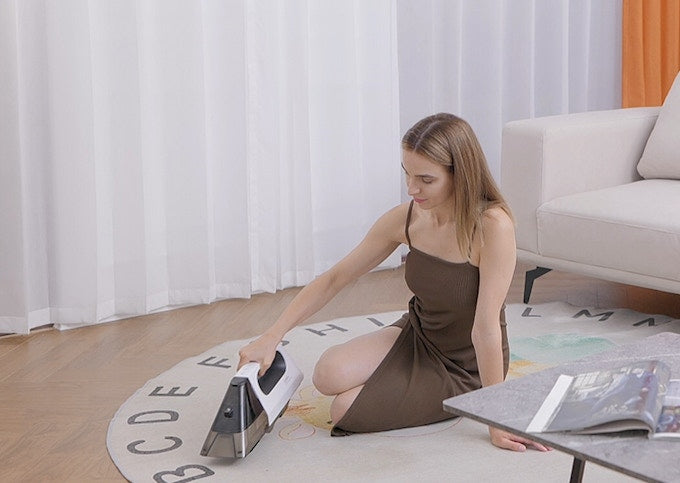 Achieve a Spotless Home with Lydsto
With its powerful performance, you can effectively remove even the toughest stains and odors from your carpets, upholstery, and other surfaces. The device's cordless operation allows for easy mobility, providing you with the freedom to clean wherever and whenever you need to.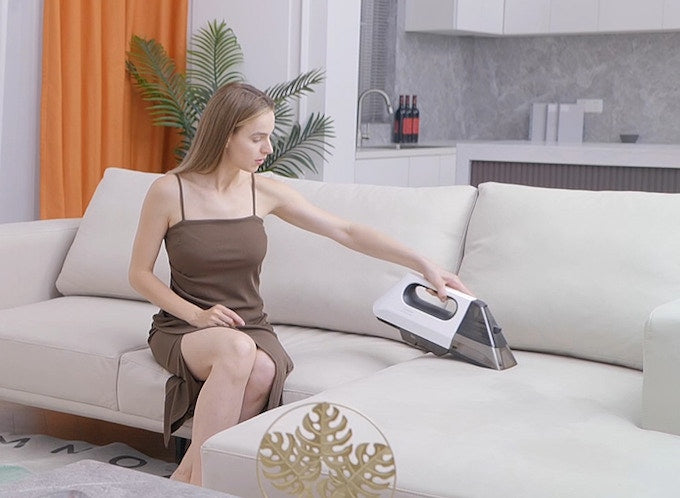 The carpet cleaner is designed for ease of use, with a simple and straightforward interface that allows you to quickly and easily tackle any cleaning task. Its compact and lightweight design makes it easy to use and store, while its powerful suction function and rotating brush ensure that even embedded dirt and grime are removed from your carpets and upholstery. With its effective cleaning capabilities, you can eliminate stains, dirt, and odors, creating a fresh and inviting atmosphere in your home.
So why let stains ruin your carpets and upholstery any longer? Back our Kickstarter today and enjoy a cleaner home with the C1 cordless portable cleaner. With its powerful performance and easy-to-use design, you can achieve a spotless home quickly and effortlessly.