Regular price
$399.00
Sale price
$149.00
Unit price
per
Sale
Sold out
60min super long endurance

Intelligence side finding and dock

out of water protection

250um high precision filtration system

IPX8 waterproof

Double scraper design
View full details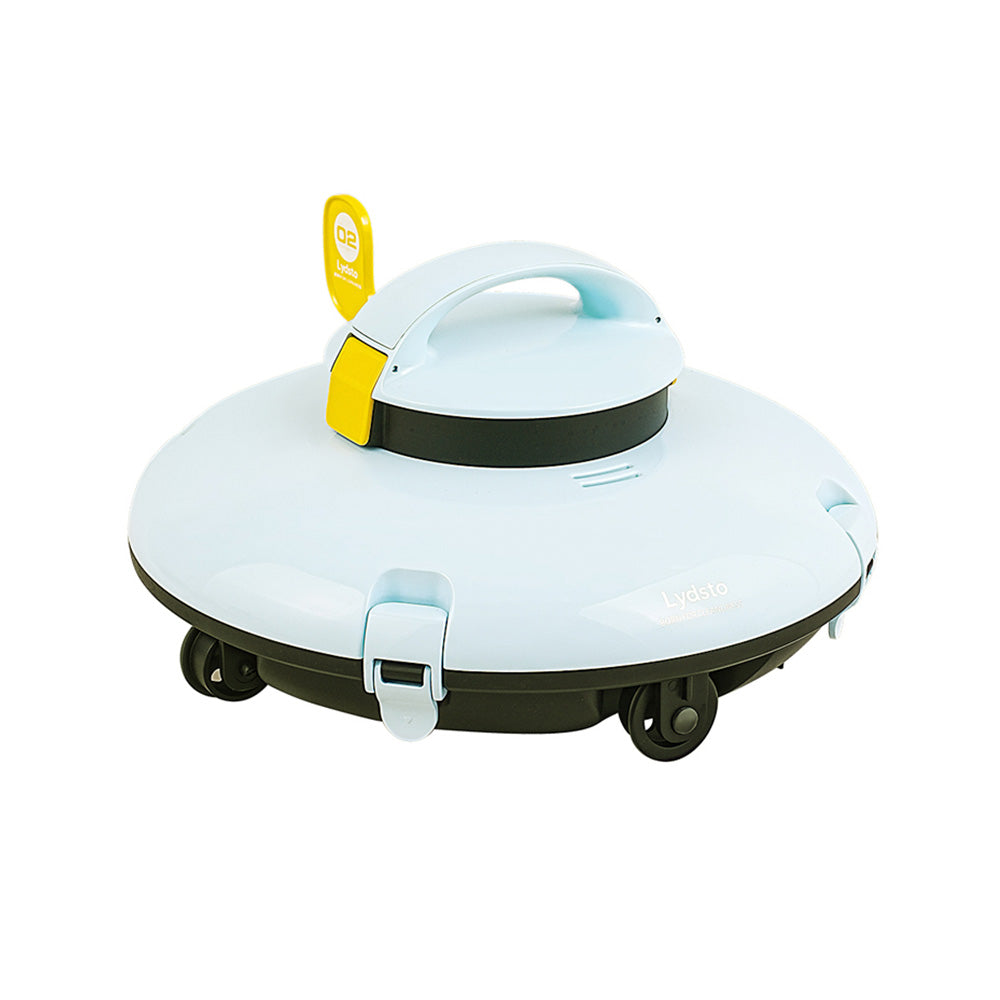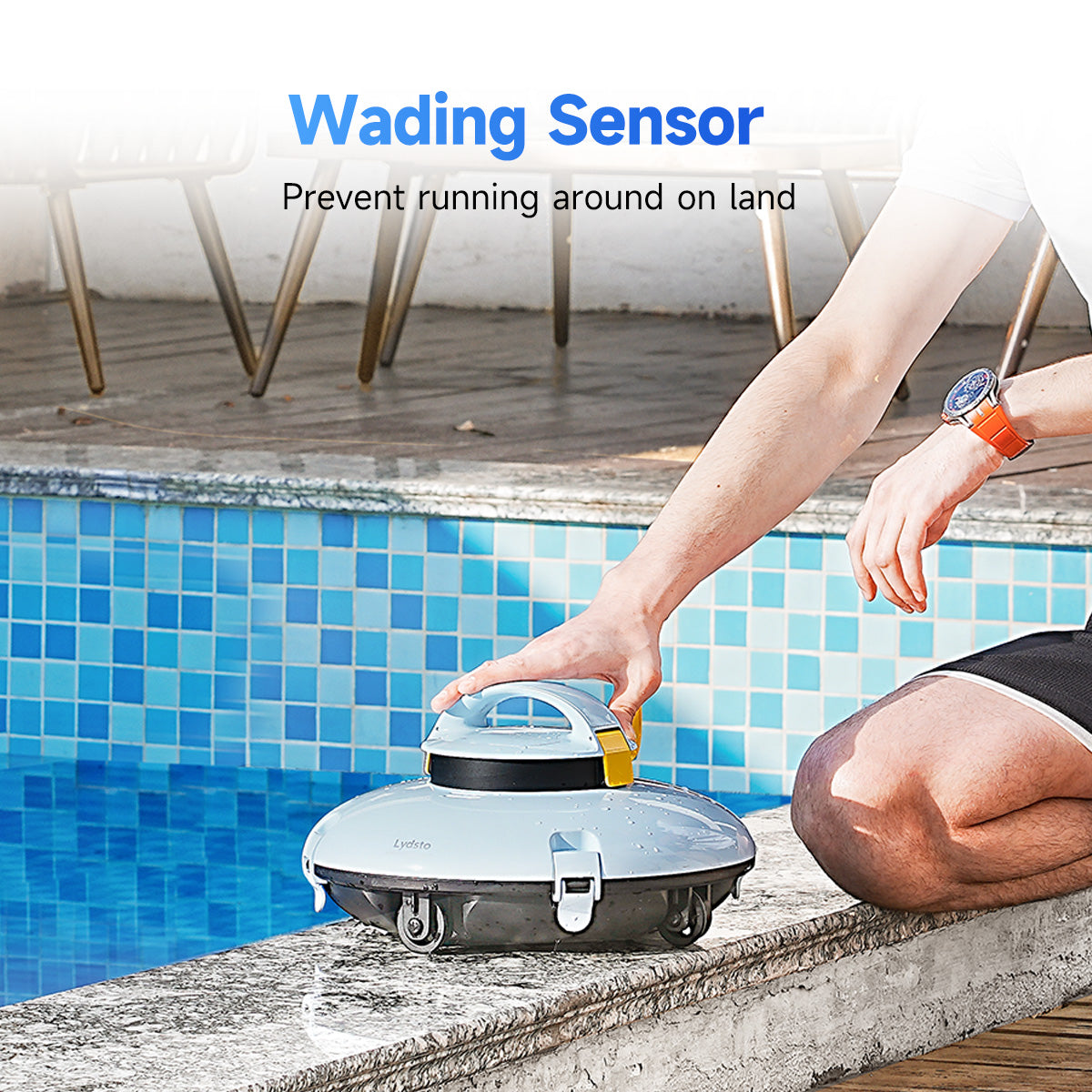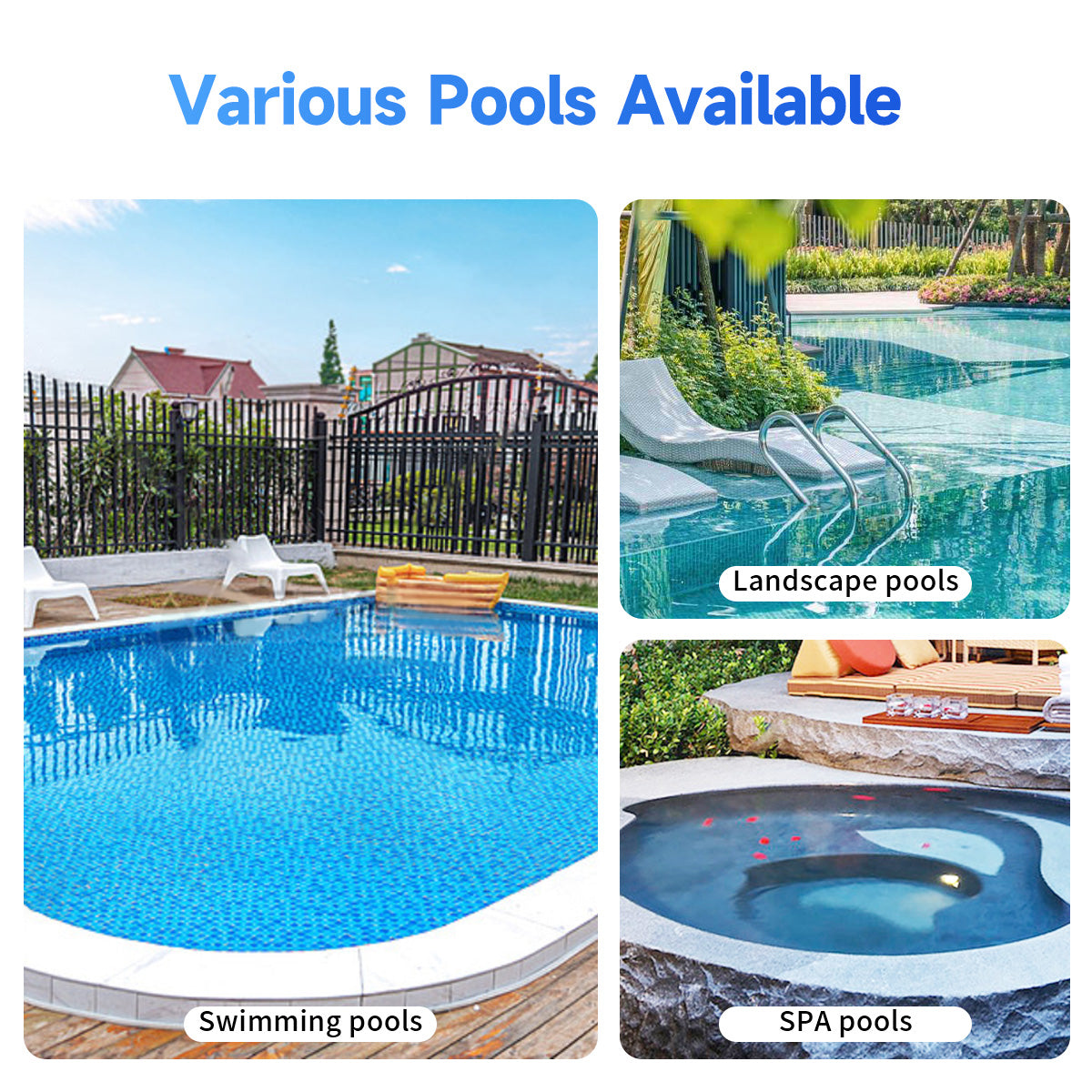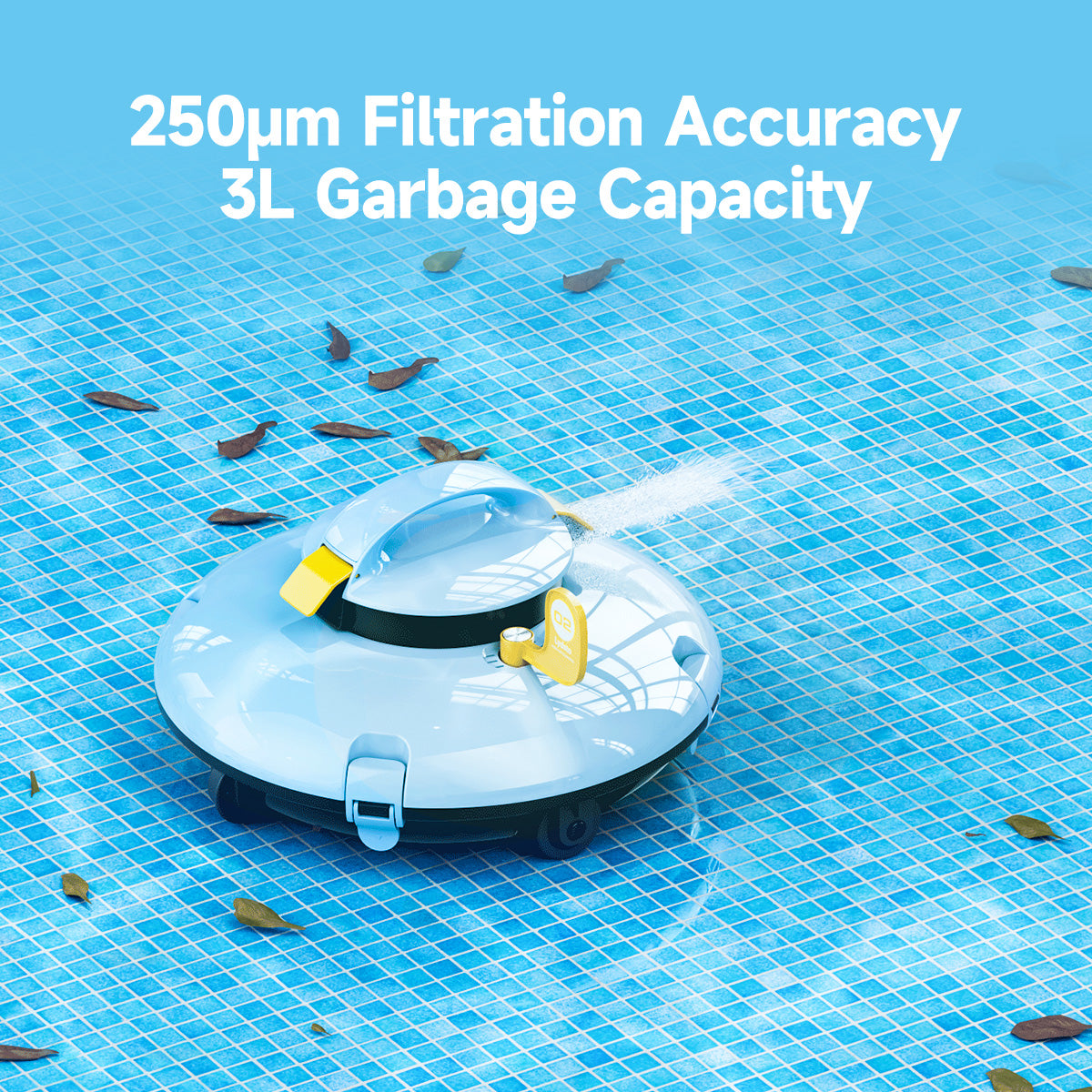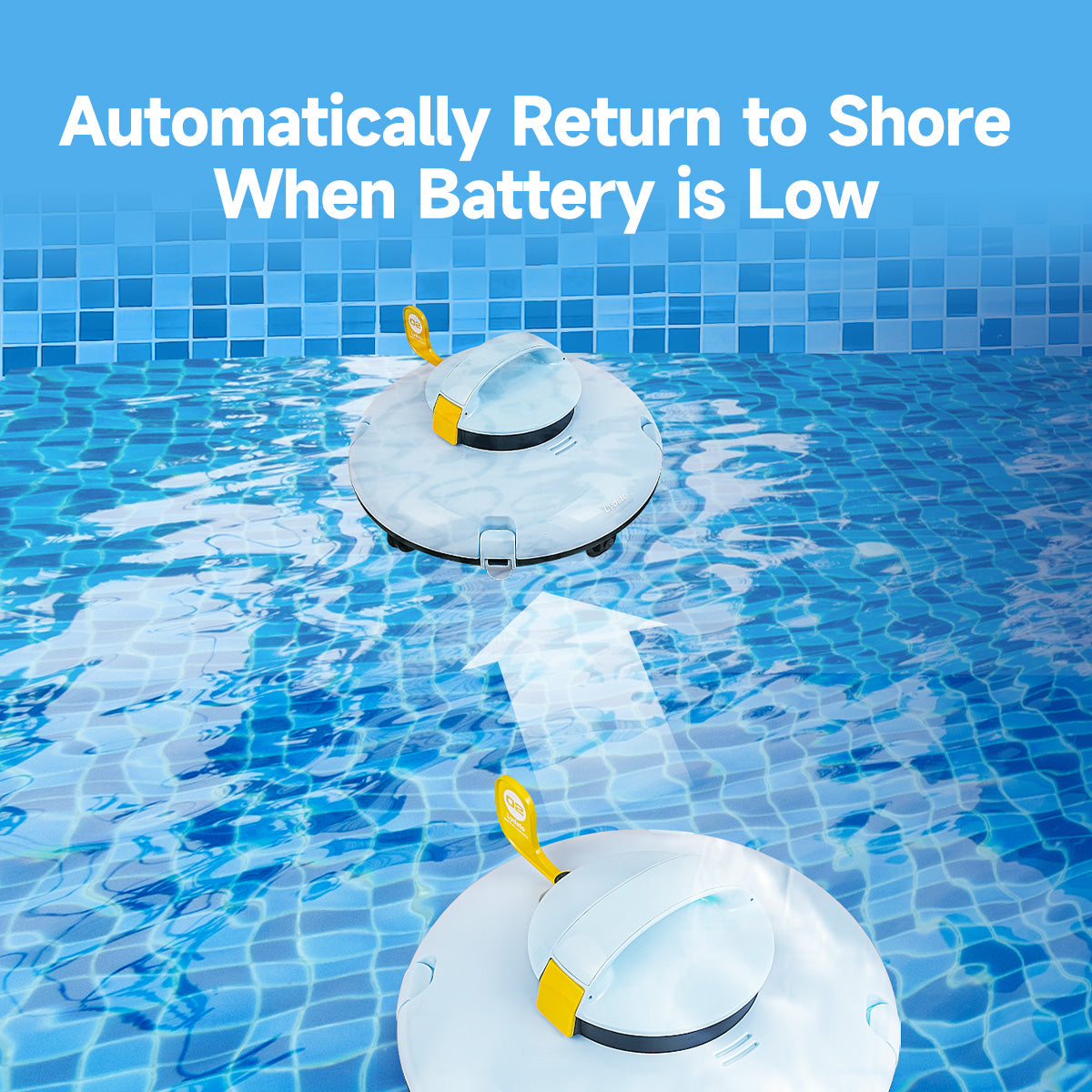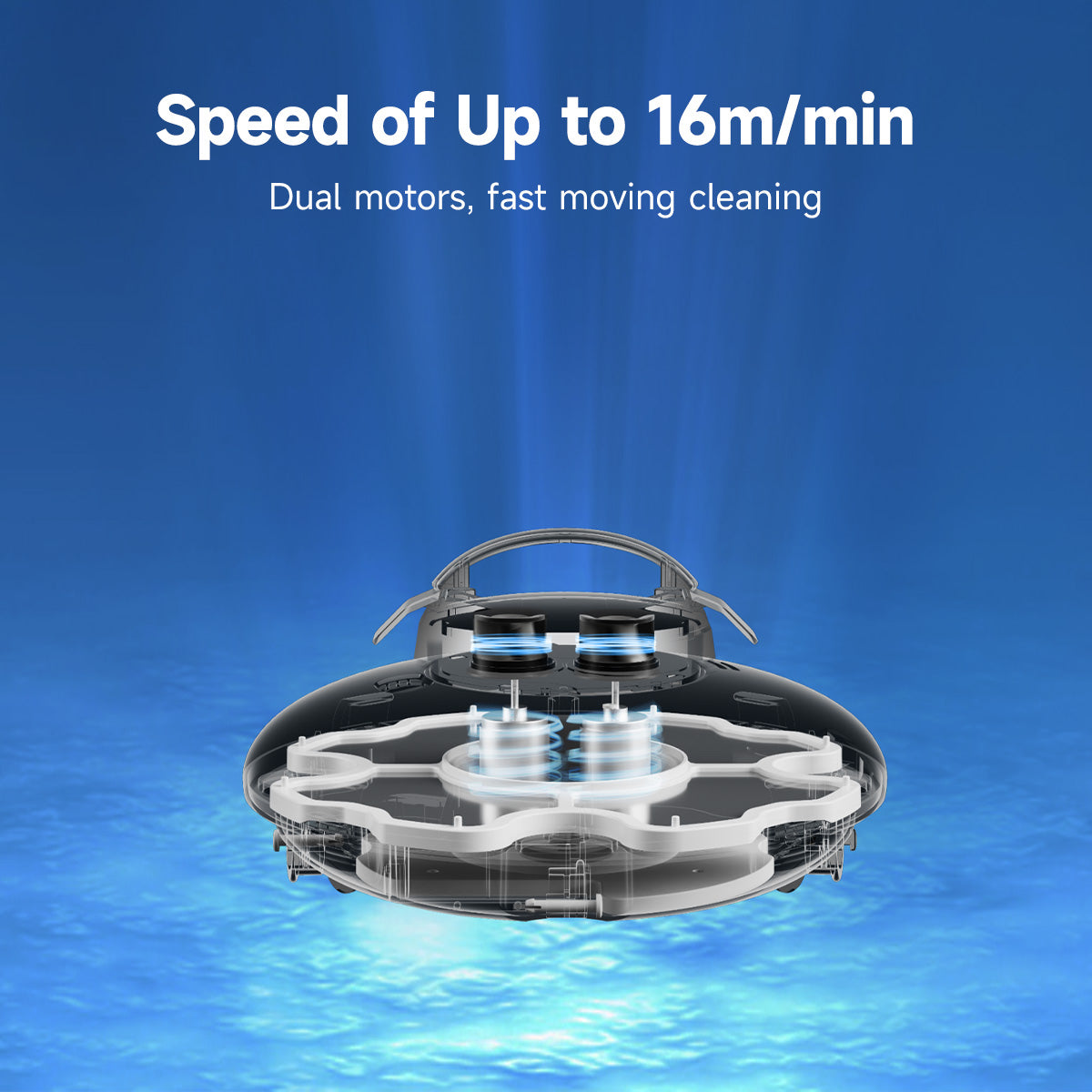 Lydsto Robotic Pool Cleaner P1 Mini
Cleaning Speed of 52.5ft/min | 60 Minutes of Extended Working Time
Cleaning Methods
Battery Life
Filtration Accuracy
Power
Pool Types
Low Battery Action
Wall & Waterline Cleaning
APP Control
P1 MAX
Triple Brushes + Suction
9800mAh
250μm
120W
All
Auto-recharge
P1 MINI
Triple Brushes + Suction
2300mAh
250μm
45W
Small to Medium-size Pool
Auto-parking
Do you have these troubles when cleaning your swimming pool?
1. Too much debris in the pool
2. Discoloration caused by algae on the bottom of the pool
3. Manual cleaning is time-consuming and laborious
Swimming Pool Cleaning Expert
Easy, Clean, Hassle-Free Cleaning
Front and Rear Double Scraper
Dual scraper blades clean simultaneously, quickly removing debris from the bottom for better cleaning results
250um High-Precision Filtration System
Intercepts particles, leaves, stones and other debris in the water, optimizing the overall cleaning effect of the pool and avoiding secondary pollution during the cleaning process
Dual independent motor drive,
Stronger suction power
The dual motor drive combination provides stronger cleaning power and longer battery life
Independent Motor
Powerful Cleaning

Long Battery Life
Super Fast Cleaning Speed 52.5ft/min
With a cleaning speed of 52.5ft/min, it can make your swimming pool very clean quickly
Low battery mode
When the battery level is low, the machine will automatically dock on the wall to avoid you having to search for the device in the middle of the pool
Large 2300mAh battery capacity
With up to 60 min of working time, it is enough for a one-time cleaning of most household swimming pools
Prevent Incorrect Start-up
With the water shortage protection function, the machine can only operate safely in water, preventing incorrect start-ups
Suitable for Various Pools
P1 Mini can be used in different types of pools, including
Practical Design
Wireless Design
No tangled wires to worry about
IPX8 Waterproof Rating
Supports swimming pools with a depth of 0.5-2.5 meters
Dual Scraper Design
Provides a stronger cleaning effect on the pool floor
Product Specifications
Lydsto Swimming Pool Cleaning Robot P1 Mini
Battery capacity: 11.1V 2300mAh
Filtration accuracy: 250um
Crawling speed: ≥52.5ft/Min
Lydsto Robotic Pool Cleaner P1 MINI
Cleaning Speed of 52.5ft/min
60 Minutes of Extended Working Time
Do you have these troubles when cleaning your swimming pool?
1. Too much debris in the pool
2. Discoloration caused by algae on the bottom of the pool
3. Manual cleaning is time-consuming and laborious
Swimming Pool Cleaning Expert
Easy, Clean, Hassle-Free Cleaning
Front and Rear Double Scraper
Dual scraper blades clean simultaneously, quickly removing debris from the bottom for better cleaning results
250um High-Precision Filtration System
Intercepts particles, leaves, stones and other debris in the water, optimizing the overall cleaning effect of the pool and avoiding secondary pollution during the cleaning process
Dual independent motor drive, Stronger suction power
The dual motor drive combination provides stronger cleaning power and longer battery life
Independent Motor
Powerful Cleaning
Long Battery Life
Super Fast Cleaning Speed 52.5ft/min
With a cleaning speed of 52.5ft/min, it can make your swimming pool very clean quickly
Low battery mode
When the battery level is low, the machine will automatically dock on the wall to avoid you having to search for the device in the middle of the pool
Large 2300mAh battery capacity
With up to 60 min of working time, it is enough for a one-time cleaning of most household swimming pools
Prevent Incorrect Start-up
With the water shortage protection function, the machine can only operate safely in water, preventing incorrect start-ups
Suitable for Various Pools
P1 Mini can be used in different types of pools, including
Practical Design
Wireless Design
No tangled wires to worry about
IPX8 Waterproof Rating
Supports swimming pools with a depth of 0.5-2.5 meters
Dual Scraper Design
Provides a stronger cleaning effect on the pool floor
Product Specifications
Lydsto Swimming Pool Cleaning Robot P1 Mini
Battery capacity: 11.1V 2300mAh
Filtration accuracy: 250um
Crawling speed: ≥52.5ft/Min
Charging time: 4H
Waterproof rating: IPX8