Children's Day in South Korea: The Happiest Day for Children
May 4, 2023
Every year on May 5th, South Korea celebrates Children's Day, a national holiday dedicated to honoring and appreciating the country's youth. As one of the most important holidays in South Korea, Children's Day is a time for families and communities to come together to celebrate and show their love and respect for children.
For children, this day is a time of joy and excitement. Many parents give their children gifts or take them out for a special day of fun and adventure. Schools and daycare centers also organize special events and activities to commemorate the holiday. Children can participate in games, arts and crafts, and performances, and enjoy delicious treats such as tteokbokki (spicy rice cakes) and bungeoppang (fish-shaped pastry).
One of the most popular Children's Day activities in South Korea is going to amusement parks. Major theme parks such as Lotte World and Everland offer discounted tickets and special events for children on this day, making it an ideal time for families to bond and create memory ies together.
In addition to these individual celebrations, the government and local communities also organize public events to mark the occasion. These may include parades, concerts, and cultural performances. For example, in Seoul, Children's Grand Park holds a variety of events, such as magic shows, animal performances, and exhibitions, attracting families and children from all over the city.
But beyond the fun and excitement, Children's Day also carries a deeper meaning for South Koreans. It is a day to reflect on the importance of children in our society and to recognize the potential they hold as future leaders of our nation. It is a time To remind ourselves of the responsibility we have as adults to provide a safe and nursing environment for children to grow and thrive.
In recent years, South Korea has been working to address the various challenges that children face, such as bullying, mental health issues, and academic pressure. Children's Day serves as an important reminder of the progress that has been made and the work that still needs to be done to create a better future for our children.
As we celebrate Children's Day in South Korea, let us remember the importance of our children and the role they play in shaping our society. Let us take this day as an opportunity to express our gratitude and love for the next generation, and to renew our Commitment to create a brighter future for all children.
Always keep a Lydsto Multivac 2 handheld vacuum, not only for home use but also for car use, to create a clean environment for children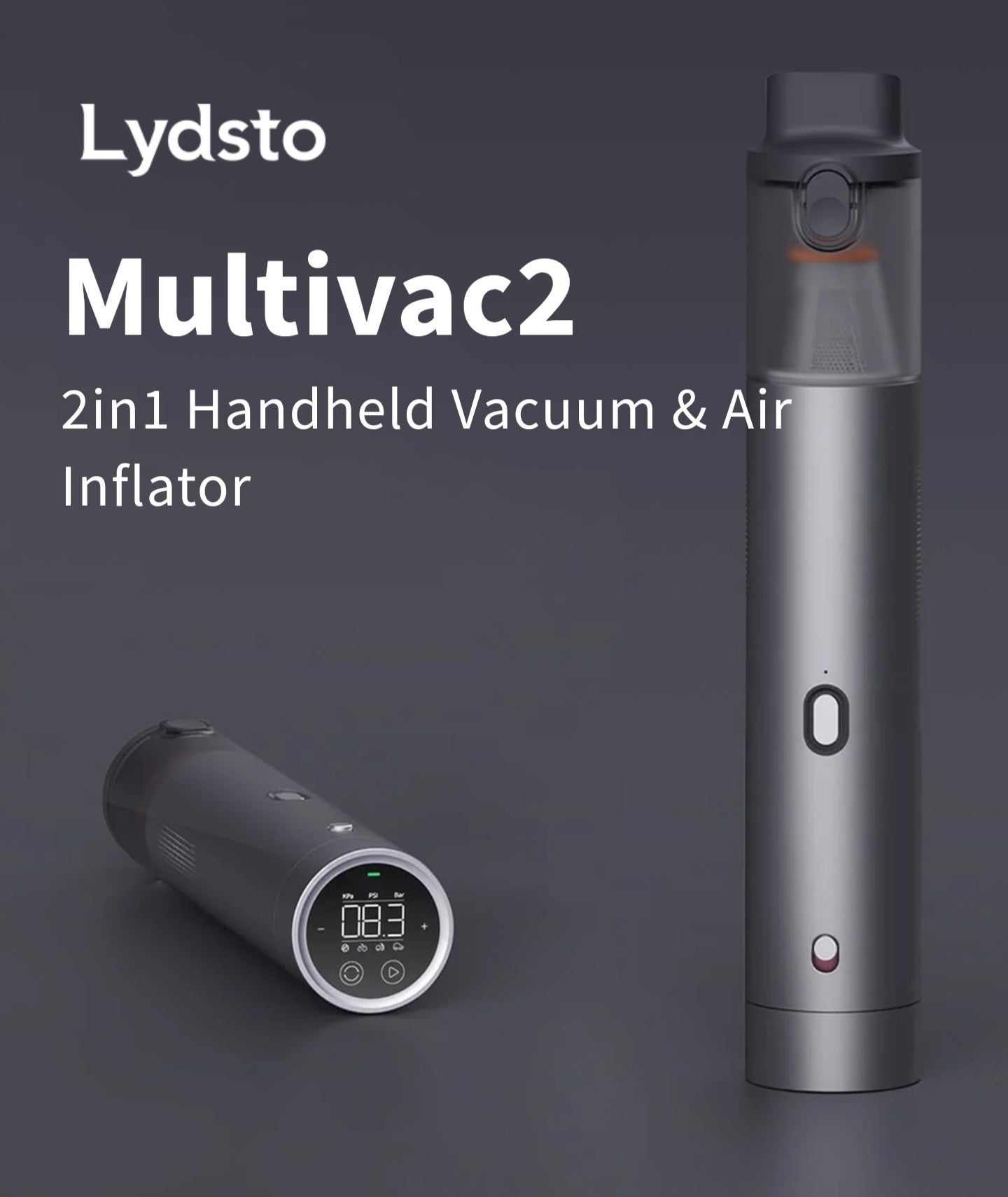 Lydsto Multivac 2 Handheld Vacuum & Air Inflator 2in1
13000Pa suction strong vacuum

80000 RPM brushless motor, 10.5 L/min air flow,can quickly inflate cars, bicycles, balls

300 times charge and discharge, built-in two 2,600mAh batteries

98% filtration effect, 304 stainless steel & HEPA dual filtration system

LED air pressure display, KPa/PSI/Bar air pressure unit simple switching

Universal Type-C port for instant charging
Learn More >