Top 6 Ideas for a Memorable Pool Party: Supplies, Games, and More
APRIL 24, 2023
Summer parties are always the highlight of the season, and there's nothing like throwing a pool party on a hot day. Whether you're lounging by the water with a refreshing drink in hand or cooling off with a dip in the water, pool parties are the perfect way to soak up the sun and spend time with friends and family. However, throwing a pool party requires careful planning and preparation to ensure everyone has a good time. In this blog post, we'll share some essential party supplies to make your pool party a success. Let's start!
Party Essentials:
When throwing a pool party, there are a few must-have items to keep your guests comfortable and entertained. Here are some party essentials you can't live without:
Sunscreen: Providing sunscreen to your guests is crucial, especially if you're throwing a daytime party. Sunburn can spoil the fun, so make sure you have plenty of sunscreen with different SPF levels. You can also provide some shaded areas to protect your guests from the harsh sun.
Pool towels: Make sure you have enough towels for guests to dry off after swimming. You can provide a basket of towels near the pool, or you can even get creative and hang them on a clothesline for a fun beach vibe.
Refreshments: Keep your guests hydrated and satisfied with plenty of refreshing beverages and snacks. You can offer a variety of beverages, such as lemonade, iced tea, and fruit water, and offer some snacks, such as chips, dips, and fresh fruit.
Entertainment and Games:
While lounging by the pool is undoubtedly relaxing, having some fun and games to keep your guests entertained is always a good thing. Here are some pool party games and activities to make your party a hit:
Pool volleyball: A game of volleyball is always popular, especially when played in a pool. You can set up a net in the shallow end of the pool and allow your guests to engage in some friendly competition.
Pool Noodle Race: Pool noodles are a versatile and inexpensive commodity that can provide hours of entertainment. You can set up a racetrack by placing pool noodles in a zigzag pattern and having your guests ride them across the pool.
Underwater treasure hunt: Hide small toys or coins at the bottom of your pool and let your guests dive in to find them. This activity is sure to keep your guests entertained for hours.
Benefits of Using a Pool Vacuum:
Keeping your pool clean and crystal clear can be a hassle, especially if you're hosting a party. That's where pool vacuums come in. Here are some benefits of using a pool vacuum:
Save time and effort: Cleaning your pool can be a time-consuming and laborious job, but pool cleaners can do it for you in a fraction of the time. Just turn on the robot and it will automatically clean the pool, giving you more time to enjoy the party.
Improve swimming pool health: Pool cleaners improve pool health and safety by removing debris and contaminants that can lead to algae growth and other problems. A clean pool is not only more attractive for swimming but also healthier for your guests.
Save money: While a pool vacuum may seem like a major investment, it can actually save you money in the long run. By keeping your pool clean and well maintained, you can avoid costly repairs and replacements down the road.
In conclusion:
Throwing a pool party is a fun way to enjoy summer, but it requires careful planning and preparation. By providing your guests with essentials like sunscreen and towels, and entertaining them with fun games and activities, you can make sure everyone is having a good time. With a pool vacuum, you can save time and energy while keeping your pool clean and healthy. So gather your friends and family, put on some sunscreen, and take a dip in the pool!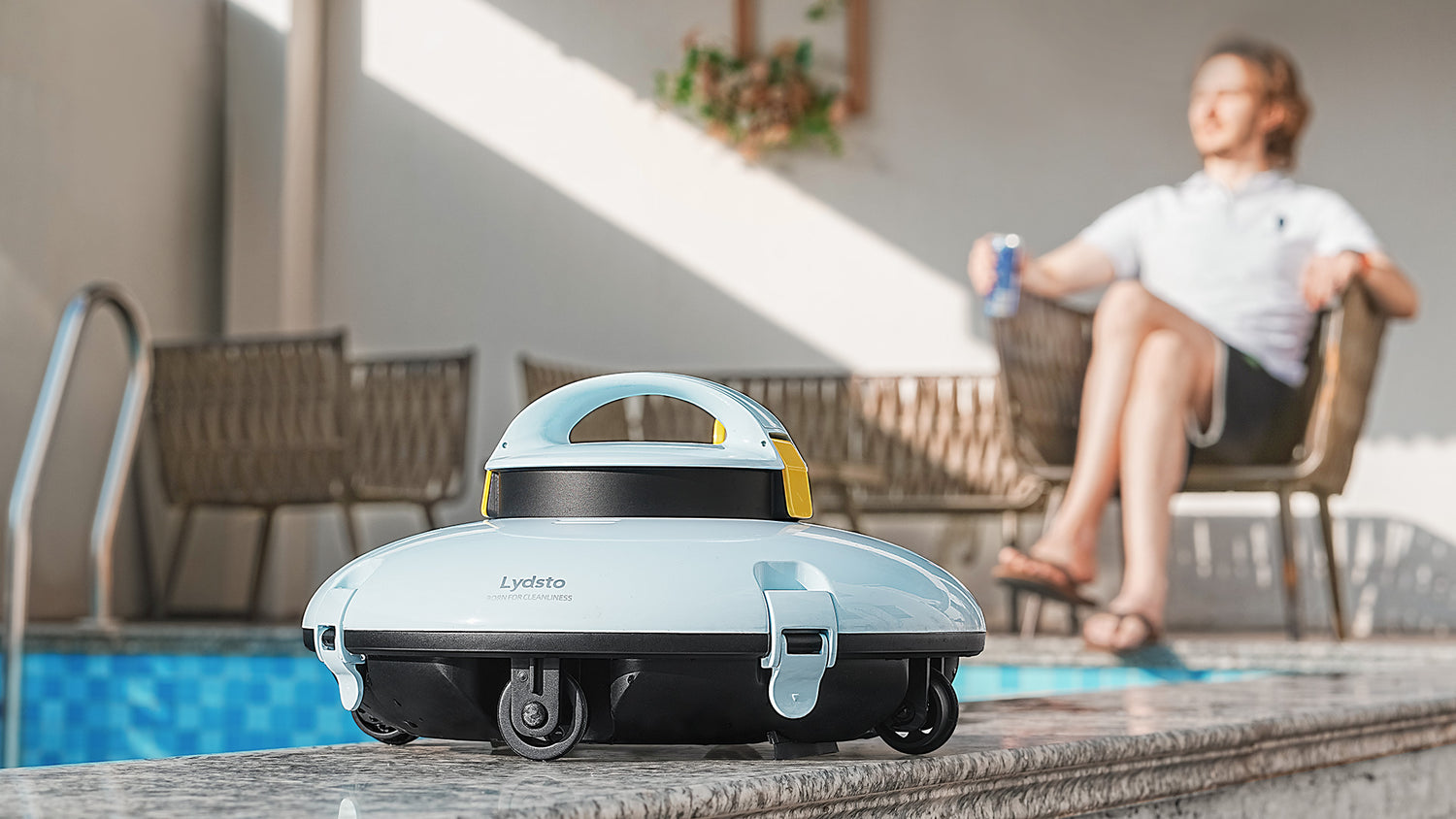 Lydsto P1 Mini Robotic Pool Cleaner
50min super long endurance

Intelligence side finding and dock

out of water protection

250um high precision filtration system

IPX8 waterproof

Double scraper design
Learn More >